Welcome to the All New Crazy About Cups Website
We're still the same Crazy About Cups company that you've used for the last decade, but we have radically redesigned our website to make it easier to use!
Now, when you pick your product, you'll be taken to our Product Designer,where you can easily add artwork from our refreshed clip art library and font library.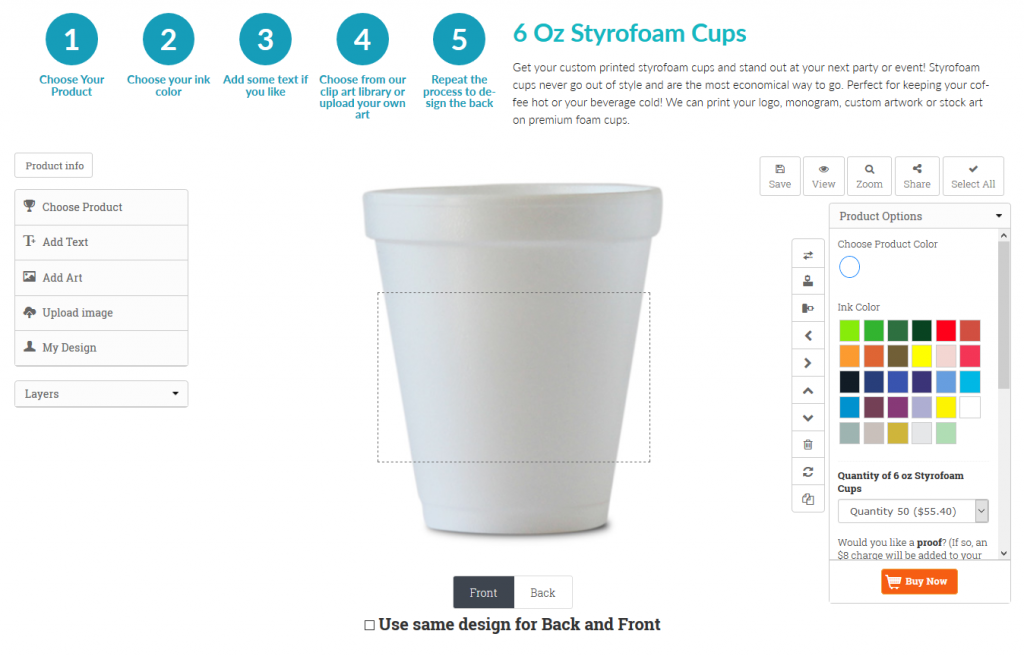 Note the left panel, where you can click "Add Text" to access our font library or "Add Art" to access our full catalogue of clip art.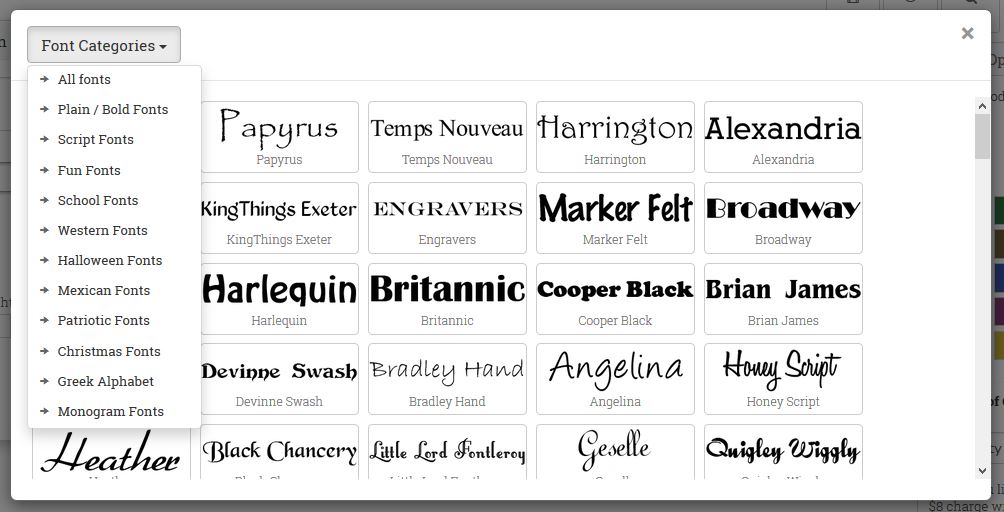 You can click "Font Categories" to see our fonts organized by category or scroll through all of them at once.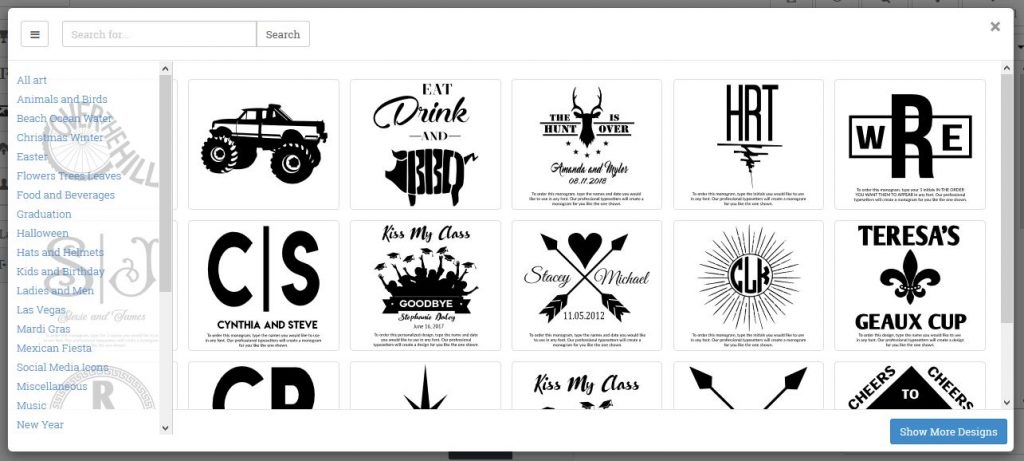 Click the top left menu button in the clip art window, and you can search for clip art by category. Or just use the search bar in the clip art window! Note that every piece of clip art has a unique number to make it especially easy to search for.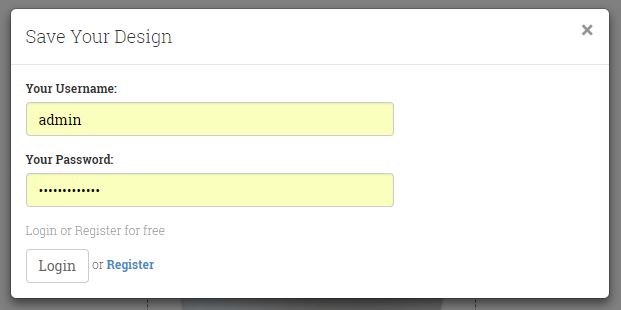 One great new feature is the "My Account" button in the Product Designer. If you're interrupted while setting up a design, you can create an account and save your design for later!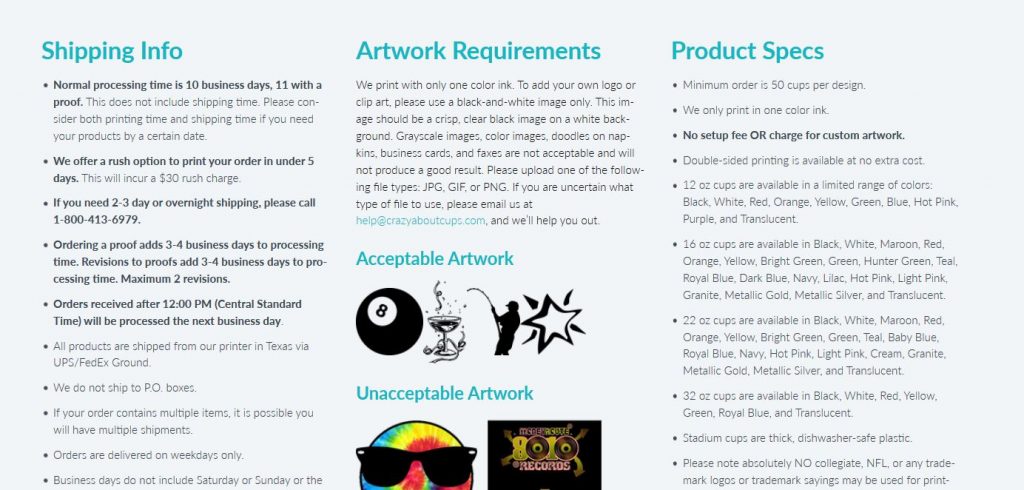 Don't forget to check the bottom of the page to read important information about shipping and our products, along with tips for choosing the best artwork and ink colors.